In This Section
CHaD Ambassador Named One of U.S. Cellar's U.S. "16 Under 16"
By

Kristin LaFromboise

April 1st, 2019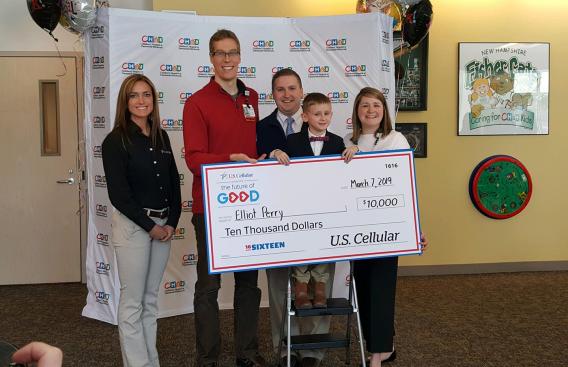 CHaD Ambassador Elliot Perry has been named one of U.S. Cellular's "16 Under 16."  The award is through the "Future of Good" program and recognizes young humanitarians and the good they do for the community.
Elliot, 7, spent the first 121 days of his life in CHaD and has since raised over $100,000 for the hospital. This award, which Elliot accepted at Dartmouth-Hitchcock Manchester on March 7, comes with an additional $10,000 for CHaD.